Headline:
True That…
**************************
The Recent Tumult In The Global Banking Sector Is Nothing More Than A Financial Train-Wreck For Bank Equities…Especially The U.S. Regional Banks.

Not Many Foresaw The Specifics Of This Sudden Crisis…Highlighted By The Downfall Of SIVB…
And Subsequent Contagion To Many Regional Banks …Including FRC.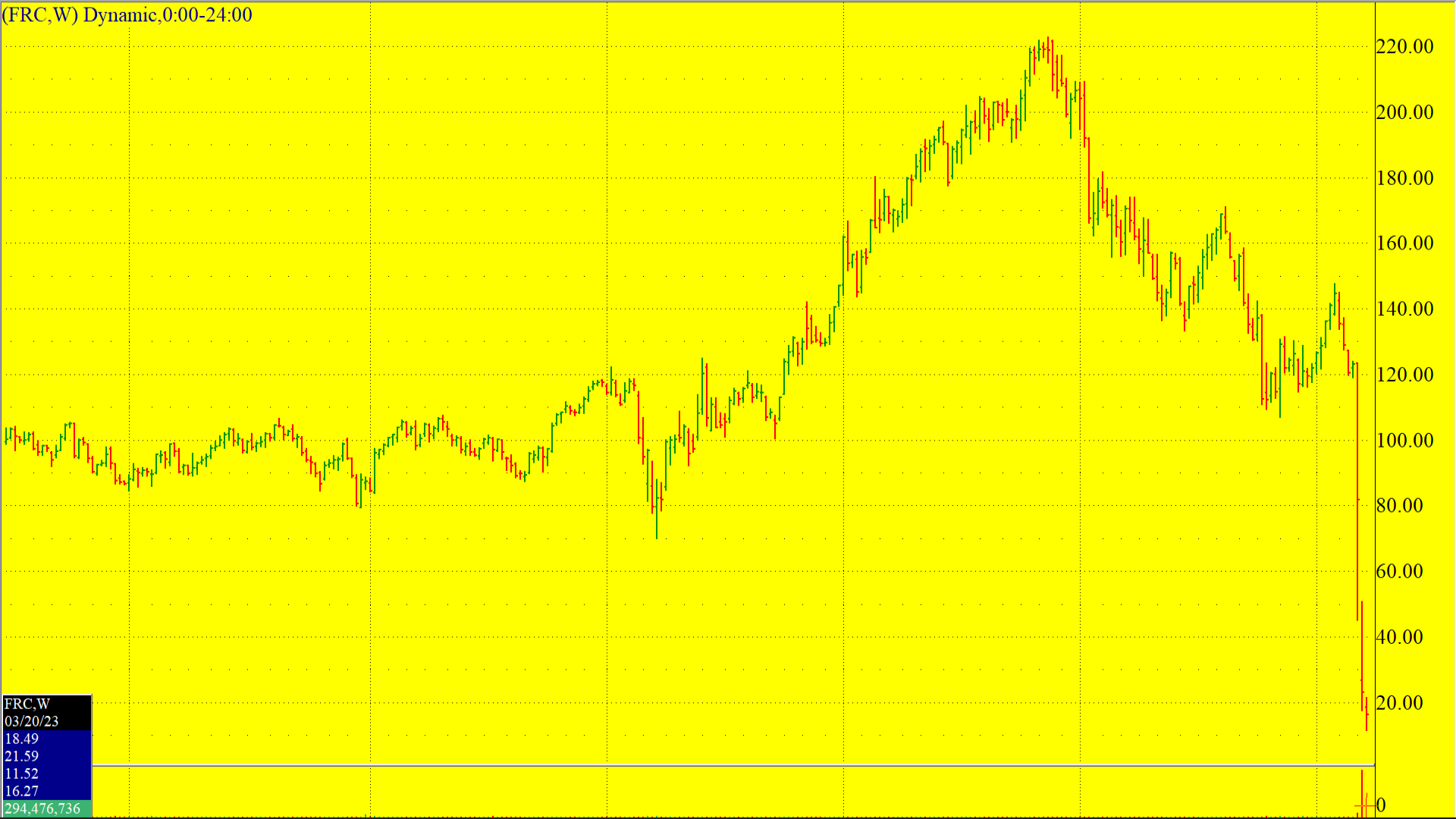 Nevertheless…It Certainly Seems That There Were Some Substantial Oversight + Regulatory Failures.
**************************
And It Is Probably No Coincidence That Both FRC + SIVB Were Headquartered In Northern California…Home To Many Free Cash Flow Burning Zombie Companies.
Who Would Have Figured…
That The Zombie's Bankers Were Just As Financially Incompetent As Their Clients…Though I Suppose We Ought Not Be Too Surprised?
**************************
The Primary Regulatory Body Overseeing Both FRC + SIVB = The San Francisco Federal Reserve Bank…
Led By It's Proudly Prioritizing Woke President…Mary Daly.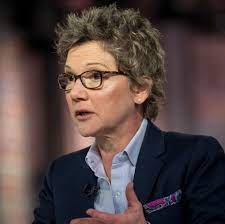 The Inevitably Detailed Scrutiny…
Of The Financial + Technical Ineptitudes Of Daly's SF Fed…

Are Sure To Reveal A Dubious Treasure Of Embarrassingly Lax Oversight Of Both FRC + SIVB…
Even Worse…The Regulatory Failures Essentially Occurred In The SF Fed's "Backyard."

**************************
You See…First Republic's Corporate Headquarters…Are Located In San Francisco/111 Pine Street..Just 2.5 City Blocks From The SF Fed/101 Market Street.
A Simple 4 Minute Saunter…According To Google Maps…To Perhaps…
Conduct A High Quality + Thorough Audit/Exam Of One Of Its Member Banks.
**************************
But Then…Maybe The Auditors/Examiners Were Simply Unwilling To Negotiate The Dodgy + Nasty 2/10ths Mile Of SF's Market Street…Connecting The SF Fed + First Republic Offices…
Weaving Through The Aggressive/Panhandling/Soiled Homeless Population + Open Air Drug Dens + Urine Soaked Sidewalks…
Could Justifiably Be Viewed…As A Gauntlet From Hell.
**************************
Contact The Author: Dominate@GlobalSlant.com