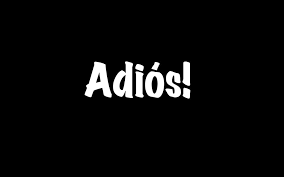 Headline:
Necessary Cull.
***************************
Managing L/S Equity Risk Capital…
Is Not A Democracy…Between Client + Portfolio Manager.
Rather…It Is More Symbiotic…
As Both Client + Portfolio Manager Serve A Distinct + Silo-ed Function.
Clients Provide External Capital To The Portfolio Manager…
And The Portfolio Manager…With Discretion…Invests/Trades The Capital…
In Order To Generate + Maximize Absolute/Risk Adjusted Returns.
Financial Interests Are Aligned…As The "High Water Mark" [HWM] Calibrant Brilliantly Overlaps With A Percentage Of Profits Application.
It Is An Acute + Durable + Practical Model…For Both Client + Portfolio Manager…Reinforced By The Absence Of A Management Fee.

***************************
Of Course…Portfolio Managers Are Regularly On The Hunt For New Capital…
Staggering HWM's In Order To Moderately Diversify Their Business Risks.
Still…Not All Capital Is Created Equal…
As Each Tranche Of Capital Is Attached To An Actual Client Or Client Agent…
Requiring Different Levels Of Attention + Touch-Points…To Accommodate Each Client's Unique Needs.
And These Professional Relationships Require Proper Care + Nurturing…In Order To Deliver A Superior Client Experience.
***************************
Most Client Relation Successes Begin With A Universally Cogent + Concise Expectation Baseline Articulated By The Portfolio Manager…
Outlining The Investment/Trading Process As Well As Protocols For Communication + Compensation + Performance.

More Often Than Not…Attractive + Enduring Risk Adjusted Returns…
Offer An Experienced Portfolio Manager…A Good Probability Of "Landing" A New Prospect Or Additional Capital From An Existing Client…
But Almost As Important As Returns…Are A Collection Of Intangibles…
Existing Clients + New Prospects Must Actually Admire The Portfolio Manager + Process/Strategy…In Order To Award Their Business.
In Turn…It Is Also Wise For The Portfolio Manager To "Size Up" The Potential Client…Primarily Measuring Their Particular Behavior + Demeanor…
As Calm + Balanced + Stable Is Preferred…But Not Always Possible.
***************************
My Client Roster…For The Most Part…"Gets" My Investment/Trading Process…
Fundamentally Value Based Equities…Medium/Large Capitalization + FCF Producing Market Leaders…Investment Grade Credit Profiles…Savvy Senior Executives Leading Companies That Are Currently Out Of Market Favor.
Concentrated Positions Are Applied Across A Collection Of SPY Companies + Sectors…With Staged Capital Commitment…
Allowing An Investment Hypothesis To Gradually Evolve + Gain Traction …And Usually…That Takes Some Time.
Though…There Are Some Clients That ONLY Care About Bottom Line Numerical Returns…And That Is Just Fine Too.
***************************
Nevertheless…When Market Stress "Hits"…
The Occasional Client Will "Shake" With The Market…Which I Most Certainly "Get".
Typically…The "Shake" Is Quickly Steadied With "Live" Communication + Re-Iteration Of Investment/Trading Process…
And That The Current "Shake"…Likely…Offers Supreme Opportunity For Future Returns.
***************************
Very Infrequently Though…You Get A Really "Bad One"…
AKA…A Toxic Client…
And They Are The Worst Type Of Person…
Frequently Complaining + Griping…
Not Only When Capital Draws Down…
But Ironically…
Even When Investment + Trading Performance = Stellar.
Some Of Their Other Distasteful Traits…
1. Condescending +
2. Disrespectful +
3. Frequently Wrong/Never In Doubt +
4. Ill-Mannered/Impolite +
5. Insulting "Back Seat Drivers" +
6. Judgmental +
7. Never Satisfied +
8. Righteous +
9. Sense Of Entitlement +
10. Unsolicited Advice
*********************
Basically…They Are Classic Bullies…
With The Diplomatic Skills Of A Heart Attack…
Solely Operating With A Fear + Power Credo…

Believing The Only Effective Tactic To Motivate The Proverbial Horse…
Is Via The Whip…Rather Than The Carrot.

*********************
Still…I Have A Considerable Threshold + Tolerance…
As They Are Paying Clients…
But A Threshold Nonetheless.
And If/When That Threshold Is Finally Breached…
That's It…They Are Gone.
Capital Is Returned + The Client Relationship Is Permanently Terminated.
Then…I Simply Walk Away + Never Look Back…
Because…
ABSOLUTELY NOBODY Is Worth That Kind Of Grief.
*********************
Contact The Author: [email protected]