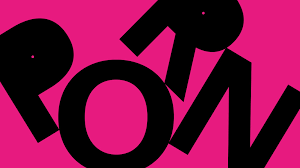 Headline:
Crypto-Industry Littered With Illegitimate + Sleazy Financial Actors.
**********************
The Cult-ish Crypto-Crowd Fancies Itself As An Alternative/Digital Currency…Powered By Legitimate Block-Chain Technology…In The Tech-World Of Decentralized Finance.
Yet…At Best…The Crypto Market Is Nothing More Than A Frontier-ed Asset…
Born In Illegality…By Criminally Intended Computer Geeks…To Provide A Uniquely Un-Traceable Electronic Barter To Shield Their Illicit Financial Dealings …Which…In Actuality…Is Rather Clever.

However…Crypto Has Now Gone Mainstream…Perceived As Legitimate Tender By Ignoramus'…Especially The Uninitiated Millennials…
And Is Also Actively Quoted [By Most Mainstream Media Co's = Bloomberg + Reuters + Wall Street Journal].

Recently…High Profile Celebrities [Brady + Curry + Damon + Kardashian] Were Recruited To Brilliantly Promote…What Increasingly Could Be Viewed As Electronic "Snake-Oil"…Despite Trusted Data Exchange Enabled By Block-Chain.
Unfortunately Block-Chain's Substantial Digital Attributes Have Been Clouded + Hijacked Into A Highly Volatile Monetary + Speculative Monster…aka Crypto…
By An Inexperienced + Unsavory Den Of Enterprising Thieves.
**********************
Crypto's Nerds Correctly Claim That Block-Chain Technology = Immutable.
Thus…Because Of Block-Chain's Immutability…They Also Indicate That Crypto Is A "Reliable + Secure + Stable" Currency Platform…
Indeed…The Platform Might Be Stable If The Crypto Players Orchestrating The Platform Were As "Reliable + Secure + Stable" As The Block-Chain Technology They Rely On…But Alas…They Are Not.
Because If They Were…Then Crypto Would Not Be So Easily Steal-able…
As Demonstrated By The 2014 Mt. Gox Theft + The Many Digital Billions Of Crypto-Assets/Tokens That Have Been Pilfered In The 8 Years Subsequent.

Basically…It Seems This Industry Is Being Navigated By Both Naive/Neophyte Computer-Heads + Sophisticated Electronic/Financial Culprits…Or A Combination Of Both…
Which Certainly Does Not Transmit To "Secure + Stable."

Yet The Dodgy Crypto-Market Somehow Survives…On Increasingly Shaky Ground…Primarily Because Of That Perfect Marriage Between…
Greedy + Ignorant + Obtuse Speculators
+
Acute Digital + Electronic Thieves

**********************
Ironically…Theft-Ability Could Be Crypto's Most "Reliably Un-Stable" Feature…
Clearly Reflecting The Massively Inexperienced + Questionable Evangelists "Running The Show" Across Crypto.
So The Slow Moving Crypto Train-Wreck Continues…Most Recently Thanks To FTX's
1. Amateur +
2. Bizarre +
3. Dubious +
4. Freakish "Leaders"…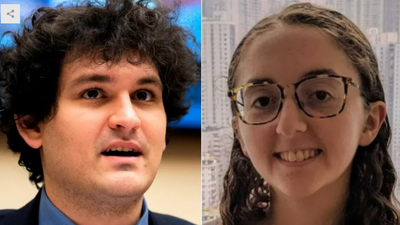 Who Are Now Cutting + Running For Legal Cover Around The Globe…Further Soiling Crypto's Already Dirty + Stained Reputation…
And Likely Cementing Crypto's Circuitous + Eventual + Lengthy Demise Into The Financial Market Wasteland…As The Industry's Aggregate Market Capitalization Has Already Tanked 73%…In Just A Little Over 12 Months.
**********************
However There Is A Great Paradoxical Twist To Crypto's Inevitable Financial Atrophy…
That Is…In Judicious Commercial + Professional Hands…Block-Chain Survives + Thrives…As Its Applications Are Extremely Broad + Deep.
**********************************
Contact The Author: [email protected]